Cyclesense Time Trial League Results 2019
Friday 6 September 2019, Filed in: General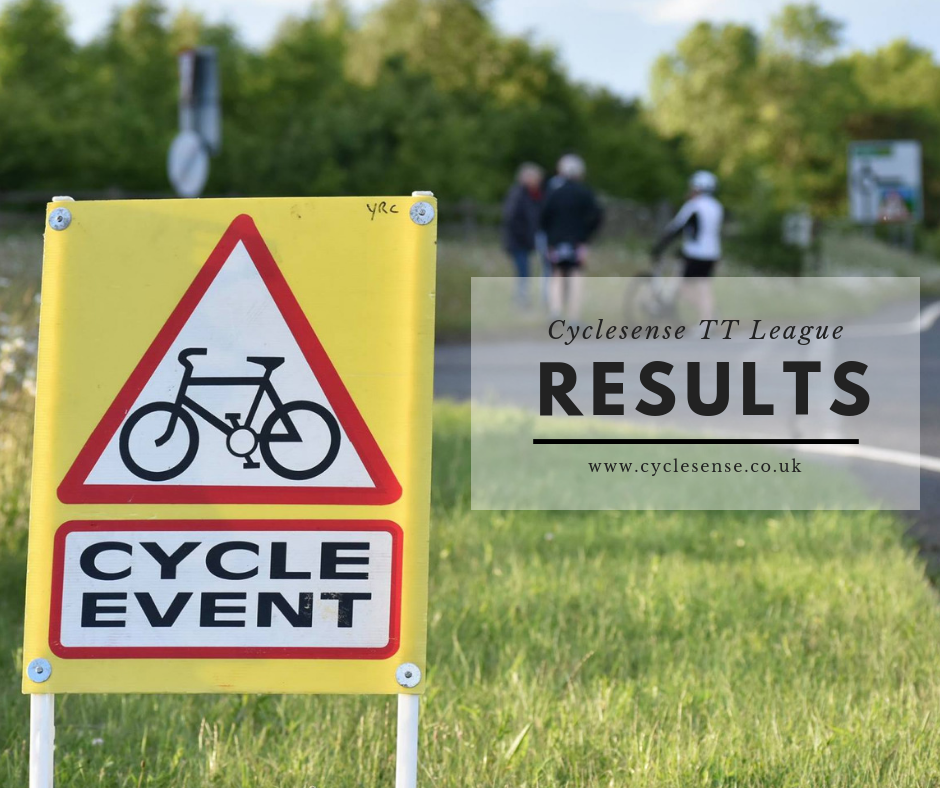 After 15 rounds of racing, the final results table of the 2019 Cyclesense Time Trial League can be found below.
We'd like to thank all the riders who took part in and supported the league again this season. The league is nothing without the riders. Likewise, a massive thanks to everyone who helped marshal events throughout the season.
Congratulations to winners Ed Nicholson, Nicola Forwood, Will Foster and Gill Edmondson.
The 4 different comps are colour-categorised as follows:
Yellow - Men's TT
Blue - Women's TT
Green - Men's Road
Red - Women's Road
Tags: cyclesense time trial league,

Shop with confidence.