Cyclesense Time Trial League Results - Round Two 09/05/2019
Friday 10 May 2019, Filed in: General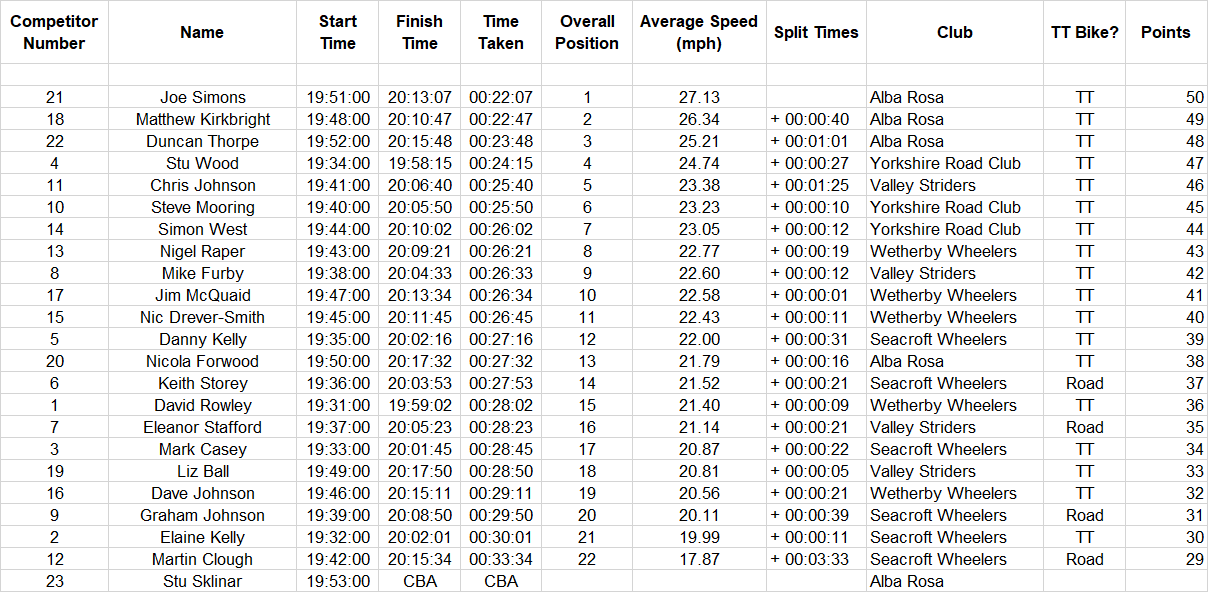 The second round of the 2019 Cyclesense League took place on the V212 over near Boroughbridge. It wasn't a night for doing a personal best, with a tailwind out on the shorter section and a gruelling slog uphill into the wind on the longer section back to the finish.
The conditions didn't stop Joe Simons of Alba Rosa CC posting a seriously quick 22:07 though.
Well done to all the riders and thanks to the Cyclesense club members for coming out and helping in the cold!
Next week it's another 10 back on the V910A at Fairburn. Valley Striders & Yorkshire Road Club are officiating.
Tags: cyclesense time trial league,

Shop with confidence.