The previous generation's TCR, originally launced way back in 2015, was formidable - helping pros win grand tours, one day classics and high mountain stages of the Tour de France. The big news is Giant have significantly improved it for the all-new 2021 range. We take you through all you need to know.
Evolution, not revolution
At first glance the new TCR really doesn't look too different to the last one. It still features Giant's famous compact race geometry - with a sloped top tube and smaller triangles. This enables the bike to be lighter (less material), stiffer and more compliant (via a longer than usual seatpost). However, when Giant release a new model, it has to be the best in its class with no compromises. The big changes have come both in aerodynamic gains and in the material and manufacturing processes used. The new TCR is lighter, stiffer and more aero than the last one.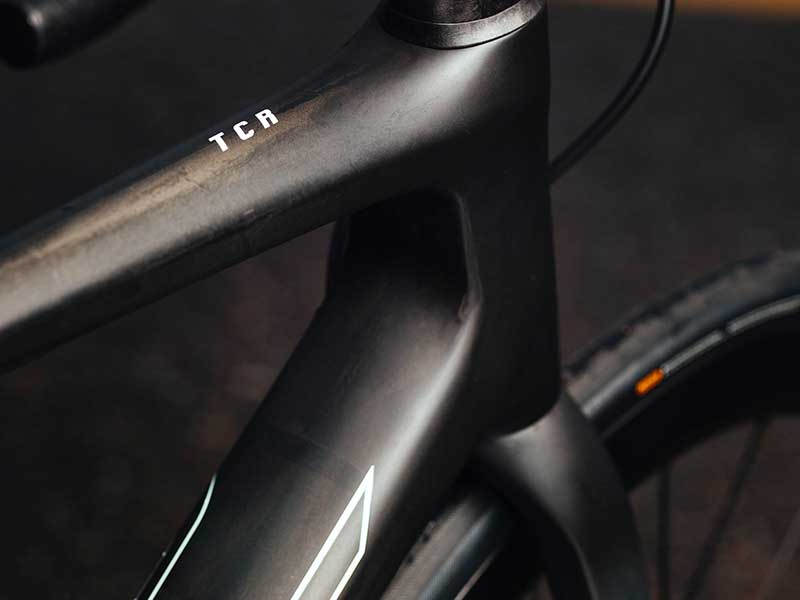 Enchanced Aerodynamics
The TCR isn't an aero-specific road bike, but that doesn't mean it has to be a wind block. The main change in the new TCR's shape is the "trucanted elipse" tubing which has led to significant aerodynamic gains. The TCR has been tested in Giant's own wind tunnel in Germany.
Giant use their own dynamic mannequin (rather than the static ones used by other brands) in the wind tunnel. This dynamic mannequin actually pedals and enables Giant to test bikes using a moving drivetrain and spinning wheels. To make the test as "real-world" as possible, they used two bottles and cages, and tested at yaw angles from +/- 15 degrees.
They tested the TCR against its 3 main competitors from Specialized, Trek and Cervelo and these were the results:

Winner. Granted, they are very marginal gains over the Tarmac and R5, but a win is a win and the new TCR came out significantly more aero than the Emonda SLR.
State-of-the-art Production
Usually when bikes get more aero, it comes at a cost in stiffness-to-weight ratio. Not here though - the new TCR is both lighter and stiffer than the last one. For me, the lighter and stiffer a bike is the more fun it is to ride, so I was relieved when I saw Giant hadn't gone overboard on aero and have actually managed to improve on the stiffness-to-weight ratio.
Giant own the factory which produces the materials used in their bikes. This enables them to innovate and manufacture at a level beyond other brands. The new 2021 TCR makes use of brand new processes and materials to improve both its stiffness and weight on the previous iteration.
How have they acheived this? Without getting bogged down in the details, there is a new higher-grade composite used for 70% of the frameset and the TCR is formed using ultra-precise laser cutting and a new robotic assembly process enabling smaller, more precise composite swatches.
Class Leading Efficiency
As I mentioned earlier, stiffness-to-weight is crucial to how a bike performs. You won't need me to explain why weight is important, but stiffness is what enables a bike to ensure all the energy you are putting through the cranks is transferred into speed on the road. It's not marketing nonsense.
It wouldn't be Giant if they hadn't made sure it was better than the competition. Giant tested their new TCR's stiffness-to-weight ratio against the competition using protocols set out by Germany's Tour magazine. Here are the results from their tests:
Giant's oversized fork steerer enables it to have a significantly stiffer front end than the competition - something that's really important when you're out of the saddle and laying down the mega watts.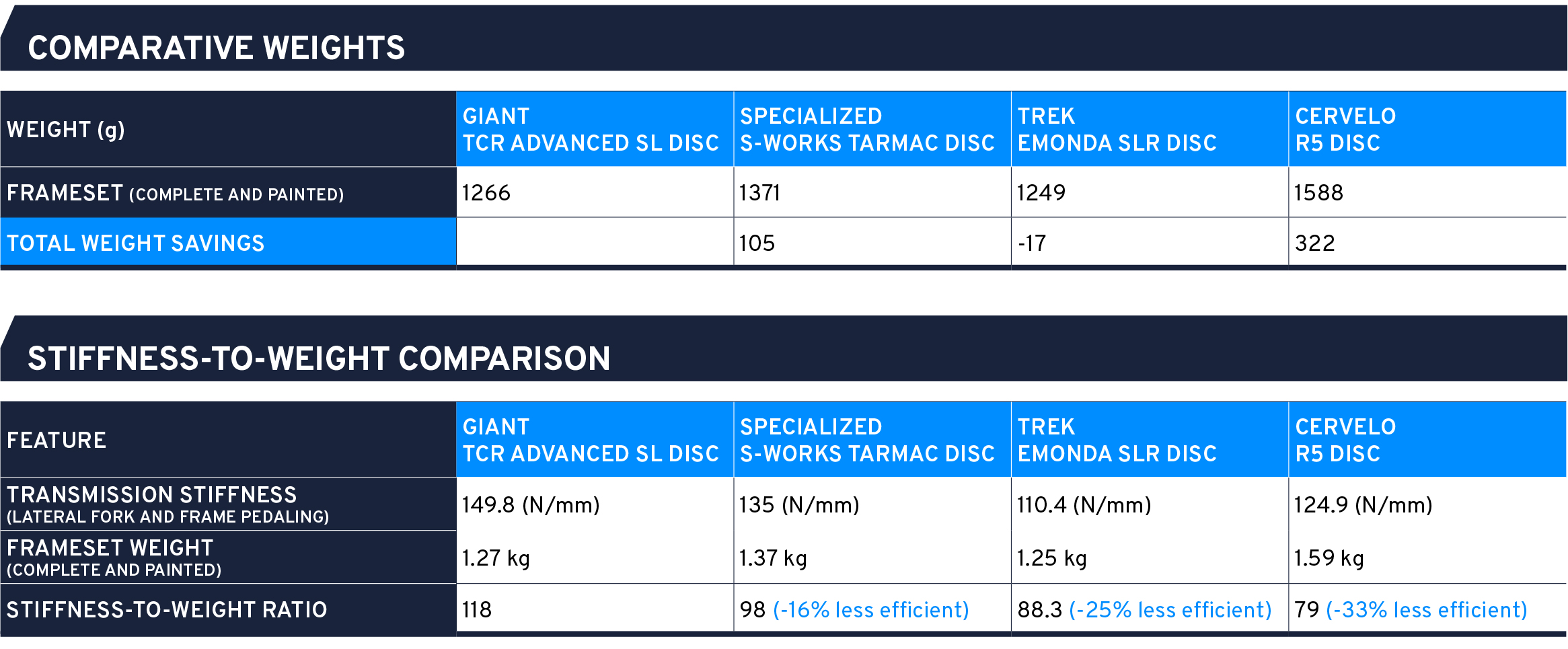 Oh man... I cannot wait to get mine built up and out on the road.
Model Overview
There are 10 models in the new 2021 TCR range, featuring both disc brake and rim brake models. In addition, there are 3 different frameset only options for those who want to build their own. Prices start at £1699 for the TCR Advanced 2 and top out at £9499 for the Advanced SL 0 Disc superbike.
TCR Advanced SL
The Advanced SL is the top of the line frameset used by the Pros from CCC. This is the lightest and stiffest model available and features the Advanced SL-grade composite. There are two full bike models models to choose from and two framesets: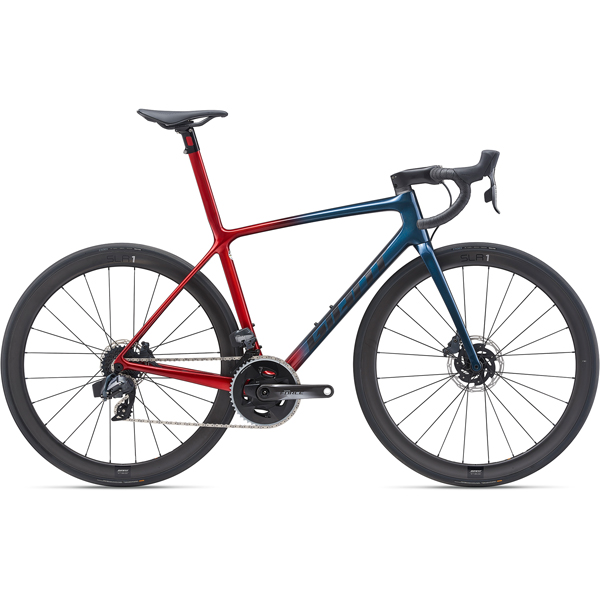 TCR Advanced SL 1 Disc
£6799
The other SL disc model makes use of SRAM's 2nd tier 12-speed wireless groupset - Force AXS. It also has Giant's completely redesigned SLR1 carbon wheelset and a Quarq power meter.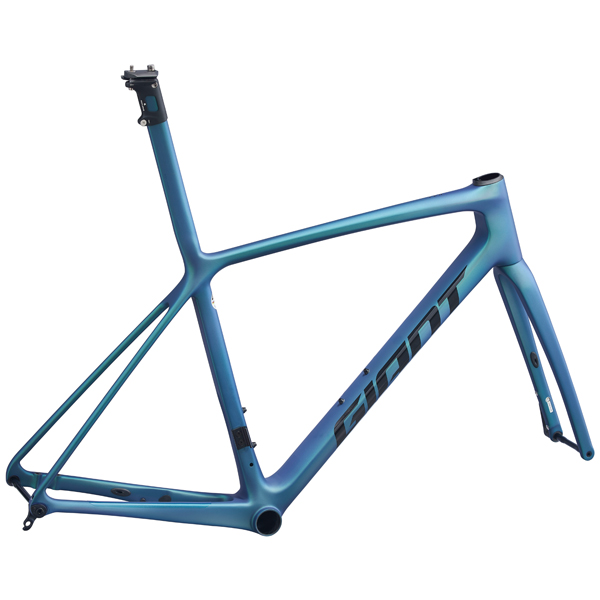 TCR Advanced SL Disc frameset
£2399
The disc frameset comes in a lovely blue colour. This frame is desgined for electronic shifting only.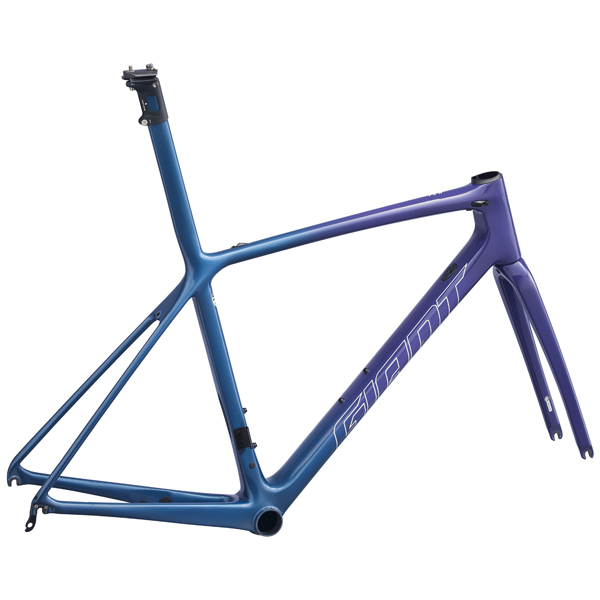 TCR Advanced SL frameset
£2349
The SL frameset is your only option if you want an SL model with rim brakes and it'll take electronic or mechanical shifting. This is what I went for.
TCR Advanced Pro
The Advanced Pro range is a more budget-friendly series that still incorporates a brand new frame with all the new aero benefits. Each Advanced Pro comes with Giant's carbon wheelset so they really do provide excellent value for money. It's also available in disc and rim options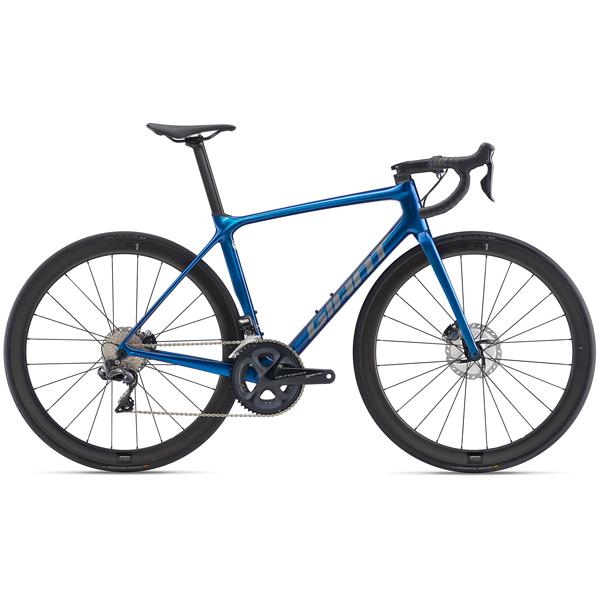 TCR Advanced Pro 0 Disc
£4599
At the top of the Advanced Pro range is this beauty, featuring Shimano Ultegra Di2 electronic shifting and Giant's brand new SLR 1 wheelset and power meter.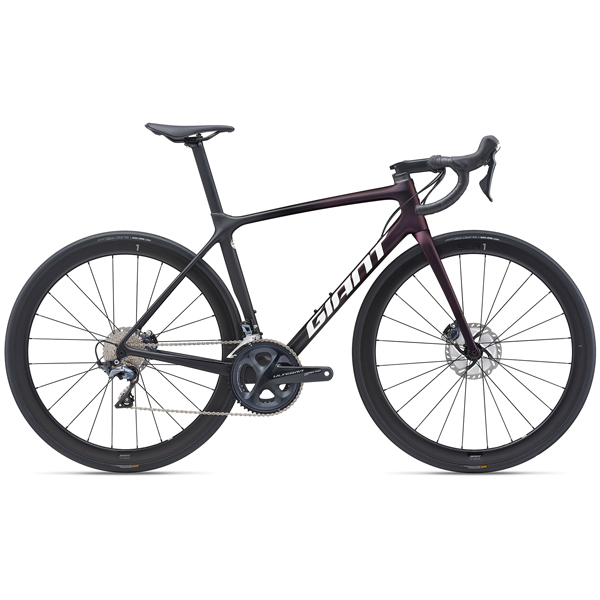 TCR Advanced Pro 1 Disc
£3599
Perhaps the best value TCR in the whole line-up is the Advanced Pro 1. Ultegra shifting, Giant's new power meter and the same SLR 1 wheelset as the more expensive models.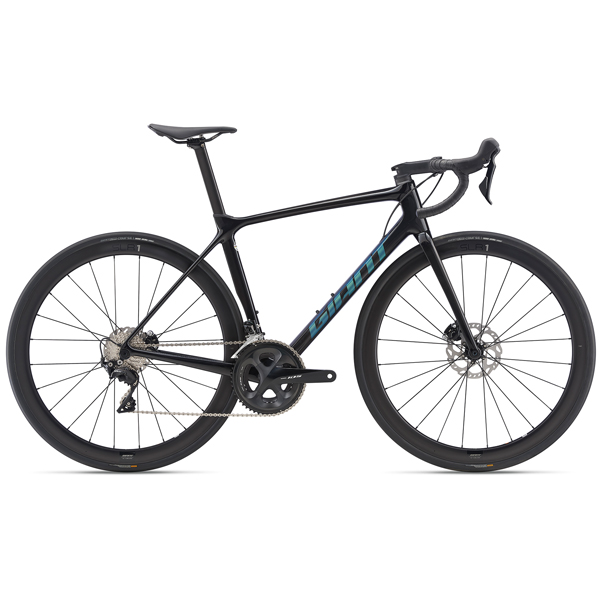 TCR Advanced Pro 2 Disc
£2999
The Advanced Pro 2 Disc again features the brand new Giant SLR 1 carbon wheelset but this time comes with Shimano's 11-speed 105 groupset.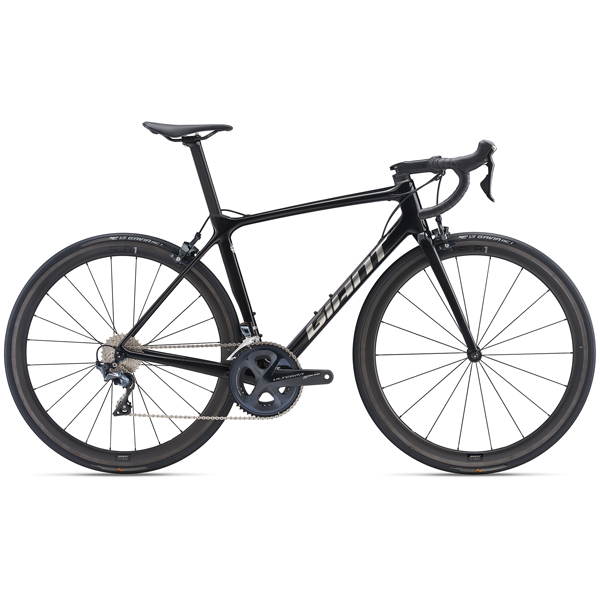 TCR Advanced Pro 1
£3299
This is the model for the rim brake purists. Shimano Ultegra and the SLR 1 carbon wheelset beef-up this lightweight race machine.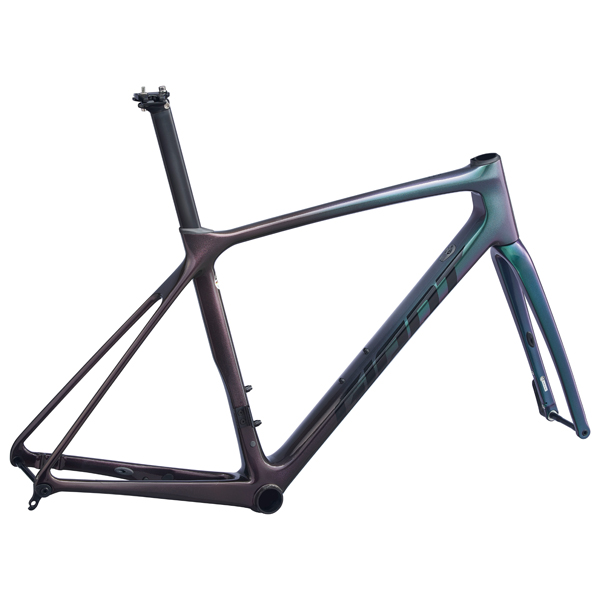 TCR Advanced Pro Disc frameset
£1349
The Advanced Pro Disc is also available as a frameset only option.
TCR Advanced
The Advanced range is the entry point to the TCR experience. The same frame as the Advanced Pro, but with a standard OverDrive steerer. Like the others, it's available in both disc and rim brake options.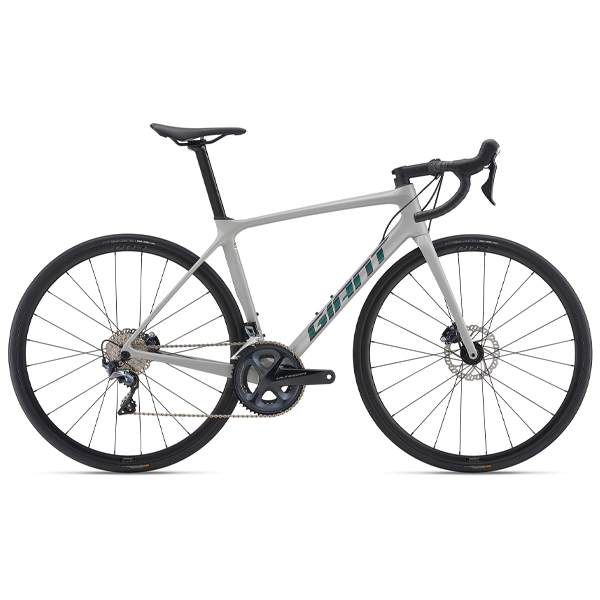 TCR Advanced 1 Disc
£2299
At the top of the Advanced range, this model Shimano's all-conquering Ultegra groupset.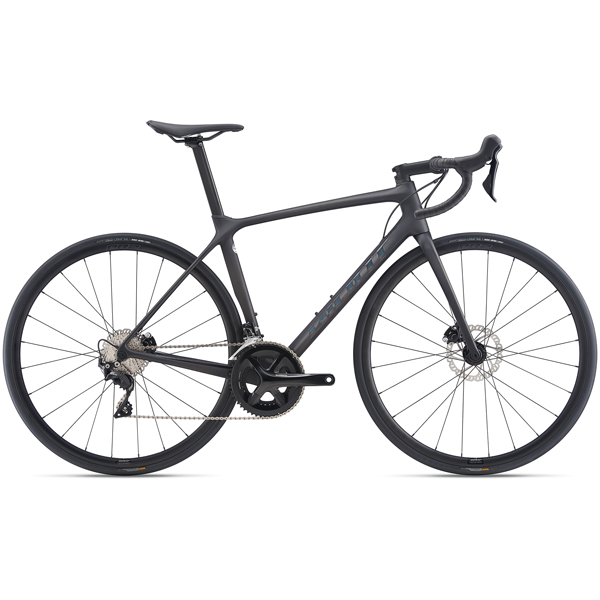 TCR Advanced 2 Disc
£1999
For under 2 grand you get the new, more aero TCR frame and Shimano's 11-speed groupset with hydraulic disc brakes.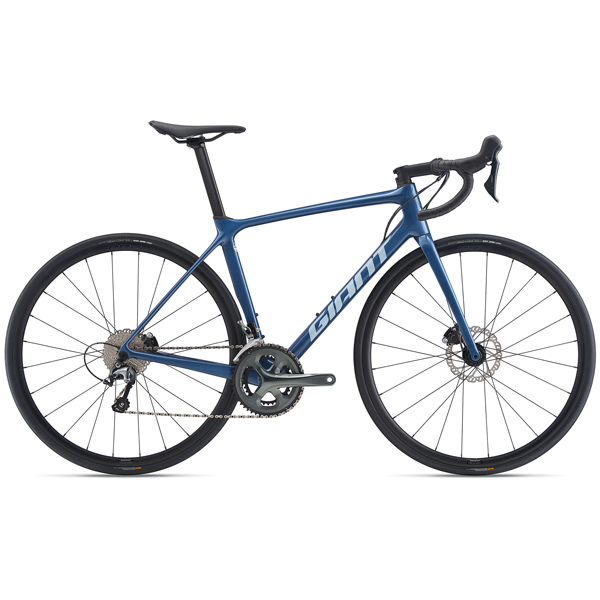 TCR Advanced 3 Disc
£1799
The Advanced 3 Disc gets you the same frame as above but with Shimano Tiagra hydraulic groupset.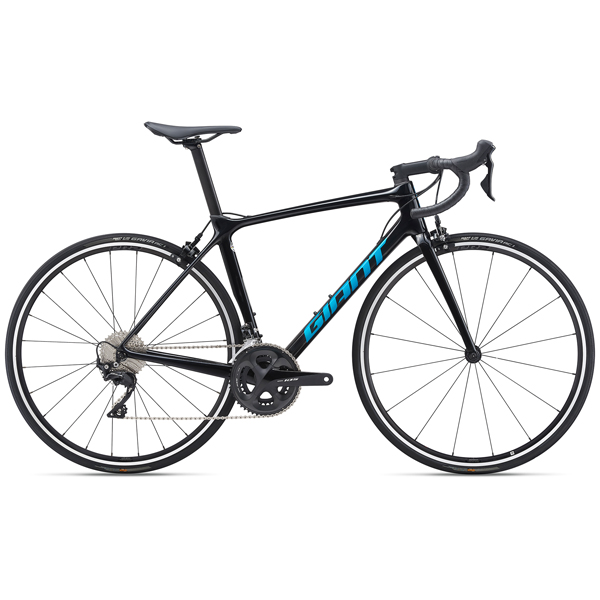 TCR Advanced 2
£1699
The rim brake option comes with Shimano 105 shifting and, whilst I haven't weighed them, I'm guessing it'll be the lightest in the Advanced range.
Thursday 14 May 2020 Filed in: General