Please note: We are not able to ship kids' bikes at this time. This is due to unprecedented demand. They are available for click & collect only.
Frog's new lightweight kids' Mountain Bike range
Tuesday 27 March 2018 Filed in: Product News
The new Frog MTB range includes three different sizes & colourways. We review the options for you...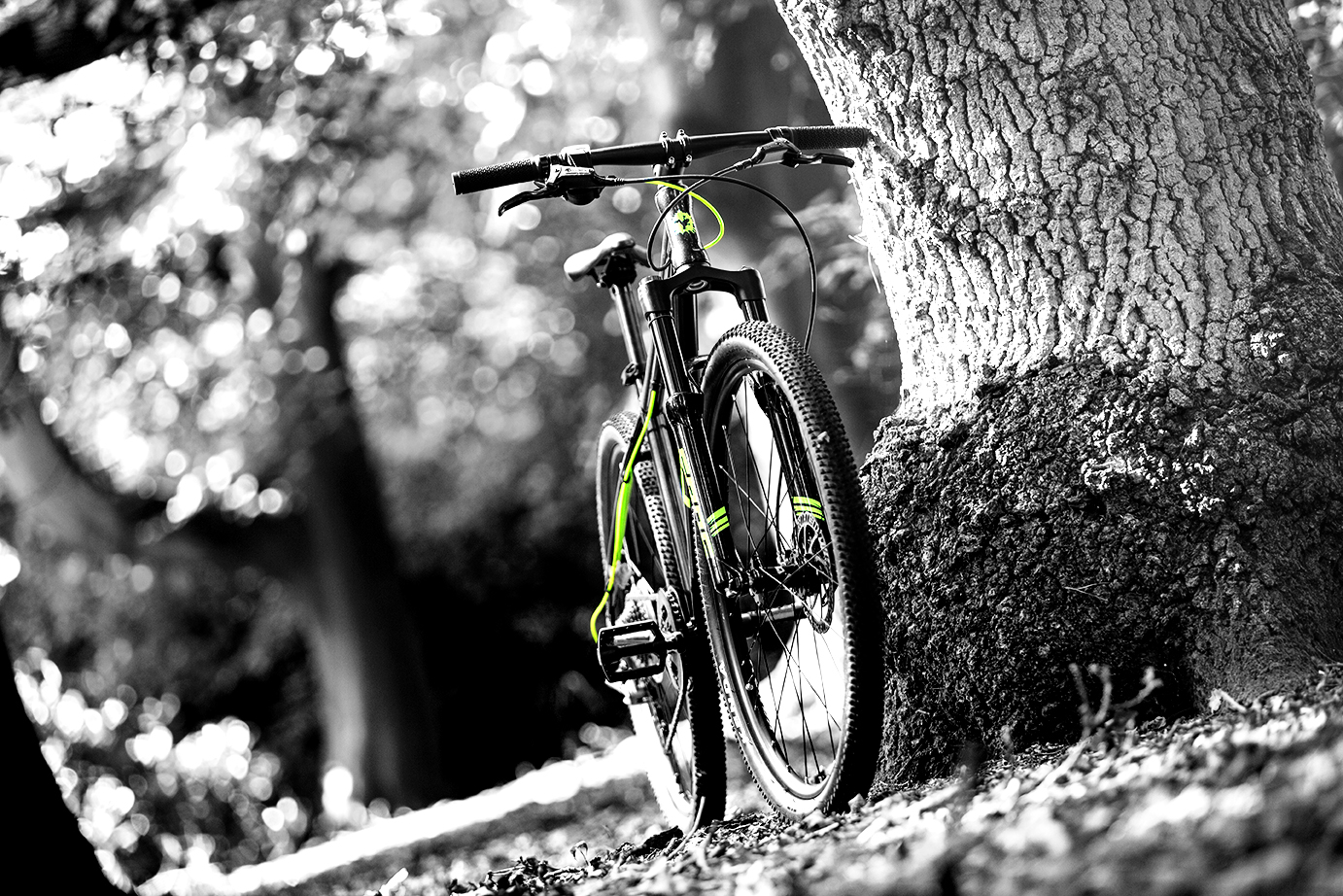 Our incredibly popular kids' bike brand Frog have launched their new range of lightweight, child-specific mountain bikes!
The new Push The Limits range consists of three pure junior mountain bikes as well as a new, larger hybrid model. The range comes in some stunning bold designs. One of the things that struck us most was the quality of the finish, which you really have to see up close to appreciate.
Frog have, once again, hit the nail on the head when it comes to child-specific design. Junior specific hydraulic disc brakes from Tektro feature, as well as air suspension forks with damping control and lockout that are responsive even at very low pressure - ideal for lighter riders.
On top of that, the same child-friendly features from the main range aren't ignored. The weight stays incredibly low with full aluminium componentry; the brakes are easy to reach and pull, the saddles are junior-specific and the all important Q-factor is well considered.
Here's what Dr Tom Korff, Head of Research and Development at Frog Bikes had to say on the launch:
"We have spent considerable time developing this range and have paid particular attention to child specific components, such as the brake levers and air suspension forks with lockout and damping control. The MTBs have also been ISO tested to adult MTB standards, so we can be confident of their quality and endurance."
The Models
There are three pure MTB offerings, each coming in two colour choices. For sizing guidance, visit us in-store or contact us. We never size bikes based purely on a child's age as others might. You really want to make sure you get the right size with quality kids' bikes to get the most benefit from them.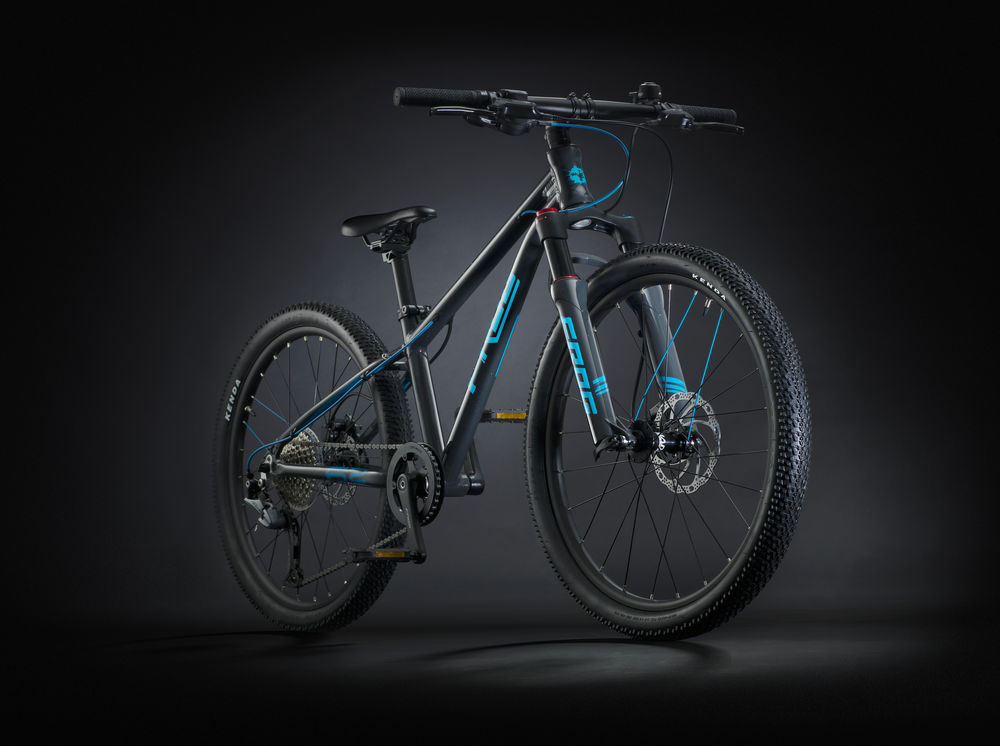 The Frog MTB 62 comes in a choice of Neon Blue or Neon Red, has 24" wheels and is suitable for children with a minimum inside leg of 62cm.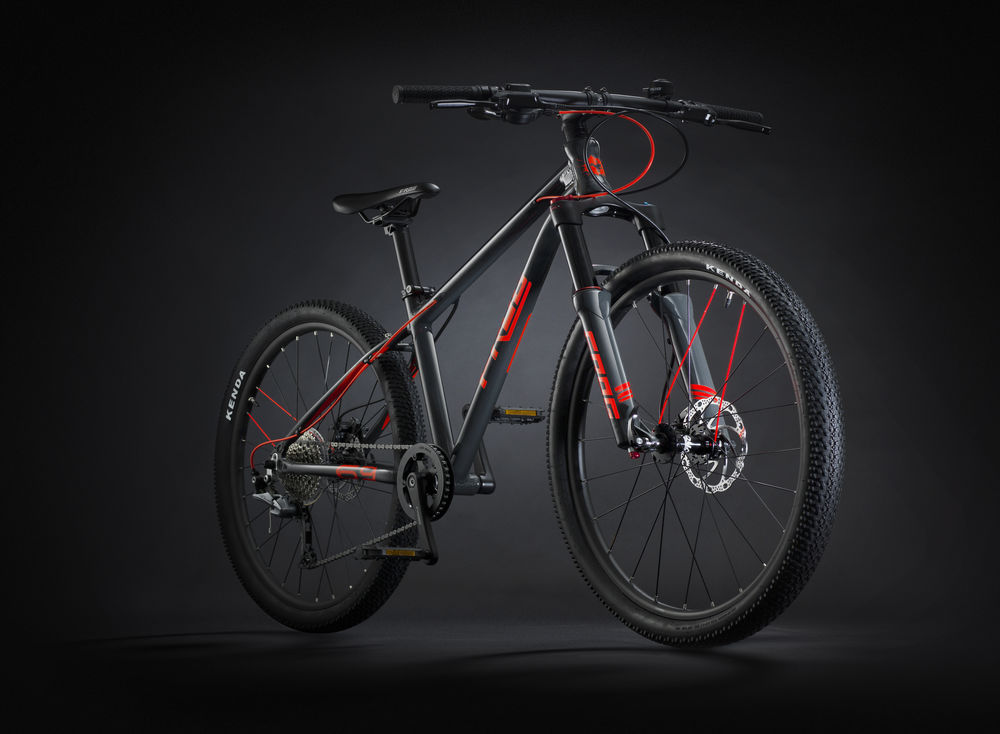 The Frog MTB 69 comes in a choice of Neon Green or Neon Red, has 26" wheels and is suitable for children with a minimum inside leg of 69cm.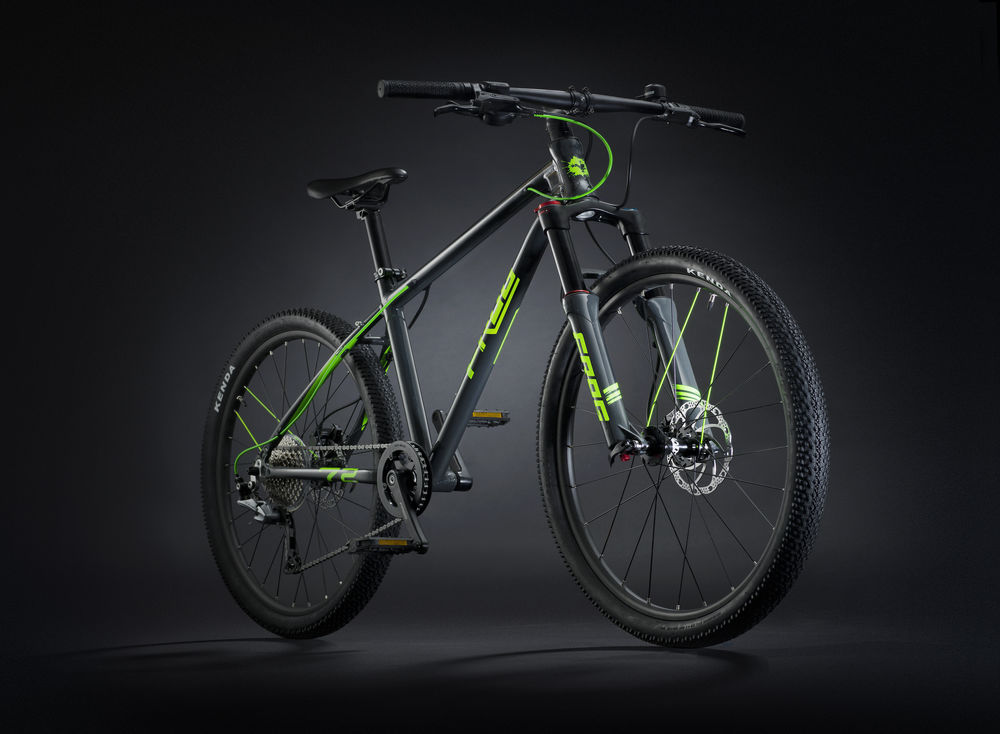 The Frog MTB 72 comes in a choice of Neon Green or Neon Red. Like the MTB 69, it has 26" wheels. However, the frame is slightly bigger and is suitable for children with a minimum inside leg of 72cm.
Frog MTB Fork Tuning
One of the many great features of the Frog MTB range are the air suspension forks. Children tend not to weigh as much as adults, so for the forks to carry enough travel they need to be able to run at seriously low pressures. Frog have done their testing and below you can find the recommended pressures based on rider weight. If you need a suspension pump, we have these in stock at our High Street store.

Tags: frog bikes, mtb, kids' bikes,