Cyclesense Time Trial League Results - Round Two 10/05/2018
Friday 11 May 2018, Filed in: General
The results are in from round two of our TT league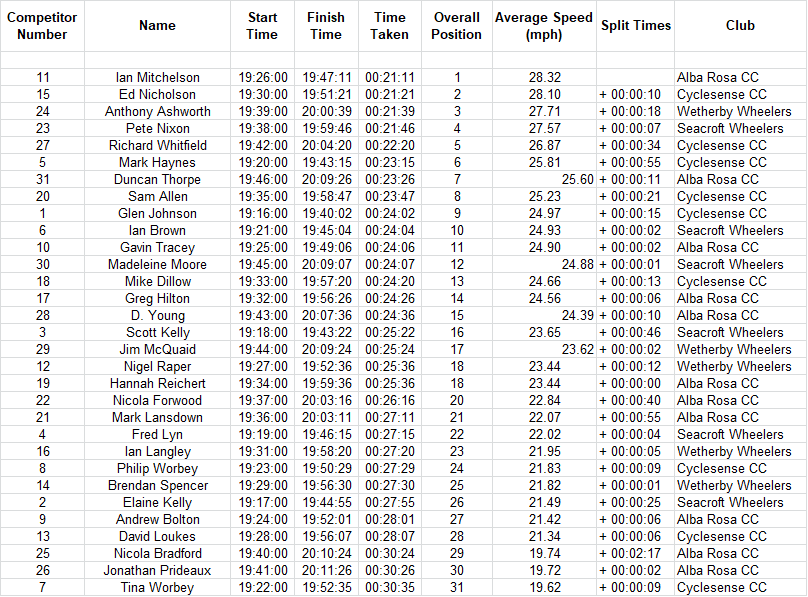 Round 2 of the Cyclesense Time Trial League took place last night on the A168/Red Brick Wall course near Boroughbridge. There were some seriously quick times, with little to separate the top 4.
Ian Mitchelson (Alba Rosa CC) was triumphant in the end, taking the win over Ed and Ash in 2nd and 3rd place respectively. Congratulations Ian!
Turnout was good once again, with 31 riders starting and all clubs well represented.
Big thanks to Yorkshire Road Club & Valley Striders for marshalling.
Next week we're racing another 10 on the V910A near Fairburn. Wetherby Wheelers take marshalling duties.
If you'd like to download the spreadsheet with the results, this is available via Dropbox by clicking here.
Tags: cyclesense time trial league,

Shop with confidence.