Cyclesense Time Trial League Results - Round Three 18/05/2017
Friday 19 May 2017, Filed in: General
The results are in from round three of our TT league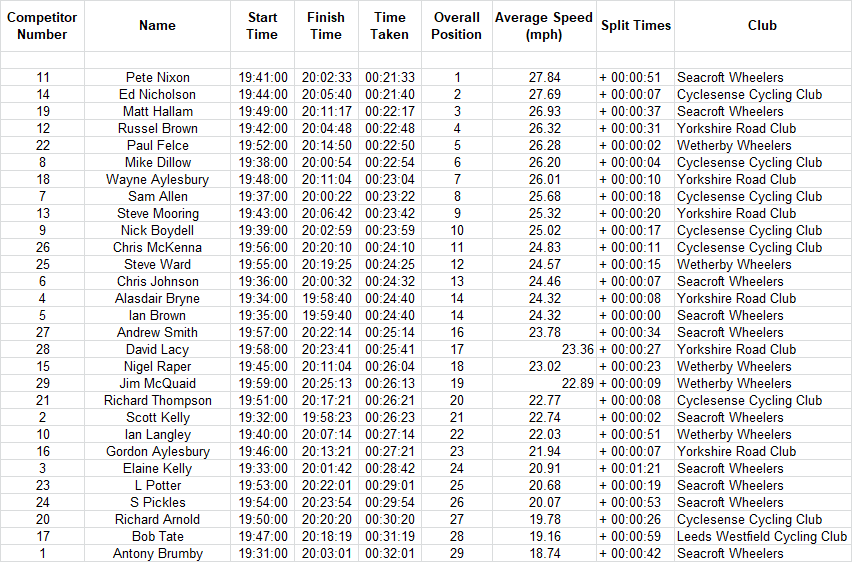 Round three of our TT league took place last night on the V910A course near Fairburn/Micklefield. Conditions were far better than the previous two weeks, with minimal wind speeds to affect riders. This lead to some pretty fast times.
Pete Nixon (Seacroft Wheelers) took his first win of this year's league with a time of 21:33, just edging out Ed Nicholson (Cyclesense) by 7 seconds.
There were 29 entrants this week, which means riders have now raised £91 for charity over the first three events.
Thanks to Alba Rosa CC for looking after this week's event. Next week we're back to the V318 at Tadcaster for another 10, with Seacroft Wheelers taking over marshalling duties.
If you'd like to download the spreadsheet with the results, this is available to download here