Cyclesense Time Trial League Results - Round Seven 14/06/2018
Friday 15 June 2018, Filed in: General
The results are in from round seven of our TT league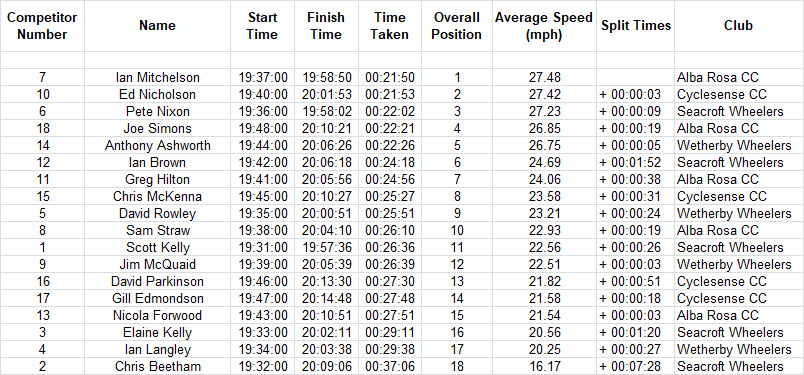 The 50mph gusts of wind which had been present throughout the day thankfully relented ever so slightly for the riders taking part in round seven of the Cyclesense TT League.
Yet again, there was just 3 seconds in it at the top, with Ian Mitchelson (Alba Rosa) taking another victory ahead of Ed Nicholson. The end of season league table is going to be close this year...
Thank you to YRC & VSCC for marshalling.
Next week it's everyone's favourite event of the calendar: a 25 miler on the V235 old A1 course. Wetherby Wheelers take on marshalling duties.
If you'd like to download the spreadsheet with the results, this is available via Dropbox by clicking here.
Tags: cyclesense time trial league,

Shop with confidence.