Cyclesense Time Trial League Results - Round Fourteen 02/08/2018
Friday 3 August 2018, Filed in: General
The results are in from round fourteen of our TT league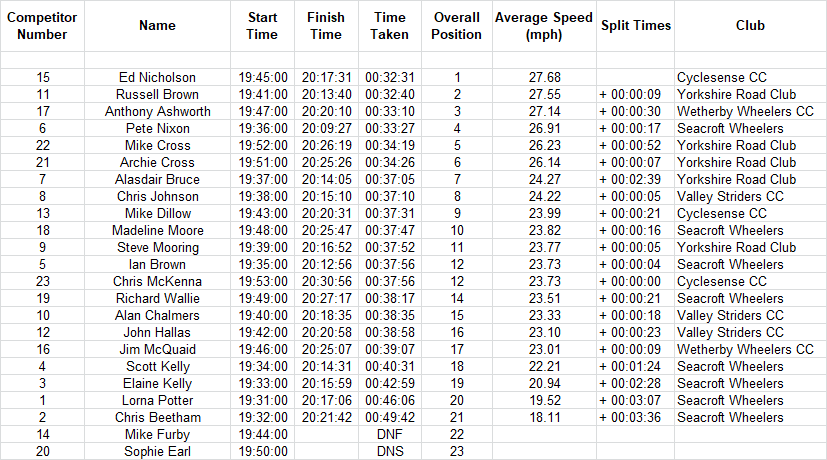 Round 14 took place on the V225 15 mile course near Boroughbridge in perfect weather conditions.
Despite being held up by a lorry doing a 3 point turn, Ed Nicholson (Cyclesense CC) took the victory and secured his position at the top of the 2018 leaderboard. Congratulations Ed. By my calculations, Ian Mitchelson (Alba Rosa) can still finish joint 1st with a victory next Thursday.
Thank you to Alba Rosa for marshaling.
Next week is the last event of the season. It will take place on the V318 from Tadcaster. Seacroft Wheelers will be marshaling.
If you'd like to download the spreadsheet with the results, this is available via Dropbox by clicking here.
Tags: cyclesense time trial league,

Shop with confidence.