Cyclesense Time Trial League Results - Round Fifteen 09/08/2018
Friday 10 August 2018, Filed in: General
The results are in from round fifteen of our TT league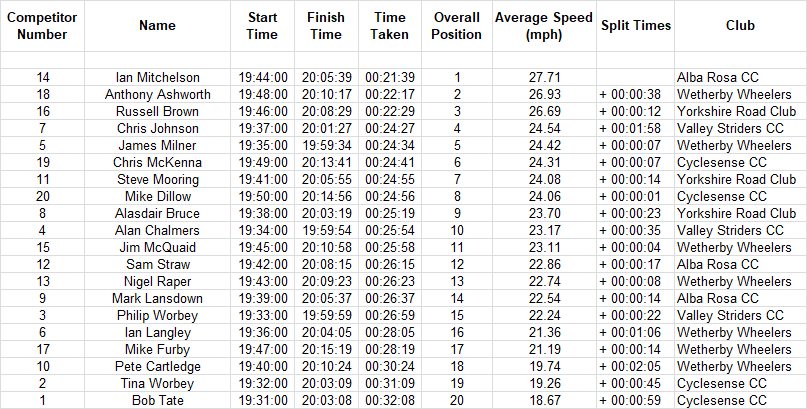 The final round of the Cyclesense TT league took place on the V318 from Tadcaster.
Ian Mitchelson (Alba Rosa CC) took another win to add to his haul of victories this year.
Thank you to Seacroft Wheelers for marshaling.
Thank you also to everyone who took part in and supported this year's league events. Hopefully next year we can attract more riders and raise even more money for charity.
We will announce details of the end of season prize presentation in due course.
If you'd like to download the spreadsheet with the results, this is available via Dropbox by clicking here.
Tags: cyclesense time trial league,

Shop with confidence.