Cyclesense Time Trial League Results - Round Eleven 12/07/2018
Friday 13 July 2018, Filed in: General
The results are in from round eleven of our TT league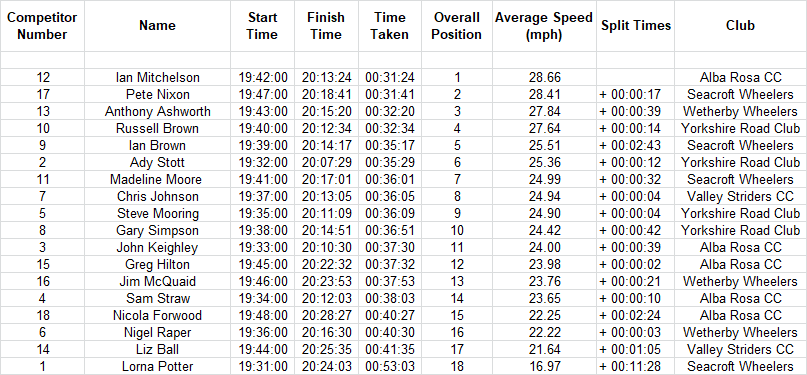 Round 11 of the Cyclesense TT League was moved from the V227 to the V328 course at Tadcaster due to the poor conditions of the recently resurfaced A168. This didn't stop riders producing some seriously quick times, however.
Ian Mitchelson (Alba Rosa CC) rocketed to victory with an impressive average speed of 28.66mph.
Thank you to our Cyclesense Cycling Club members for marshalling.
Next week it's a 10 on the V910A near Fairburn with Valley Striders/Yorkshire Road Club taking marshalling duties.
If you'd like to download the spreadsheet with the results, this is available via Dropbox by clicking here.
Tags: cyclesense time trial league,

Shop with confidence.