Cyclesense Time Trial League 2021 Round 5 Results
Round 5 of the 2021 Cyclesense League was a 15 mile event on the V225 over near Boroughbridge. It's just like a 10 really, but with more prolonged suffering.
Joe Simons ran him close, but Matt Chipping put down another jaw dropping time to add to his previous 2 wins this season. The points are starting to stack up for Matt!
Thanks to Wetherby Wheelers for organising the marshals this week. Next week is round 6 on the V910A near Fairburn; though assuming the road hasn't been fixed it is likely to be moved to the back up course of the V318 in Tadcaster. Alba Rosa are marshalling again.
NOTE: From next week sign on will return to the old ways of signing up on the evening of the event. Please bring exact change (£5) and your own pen.
2021 Calendar
Results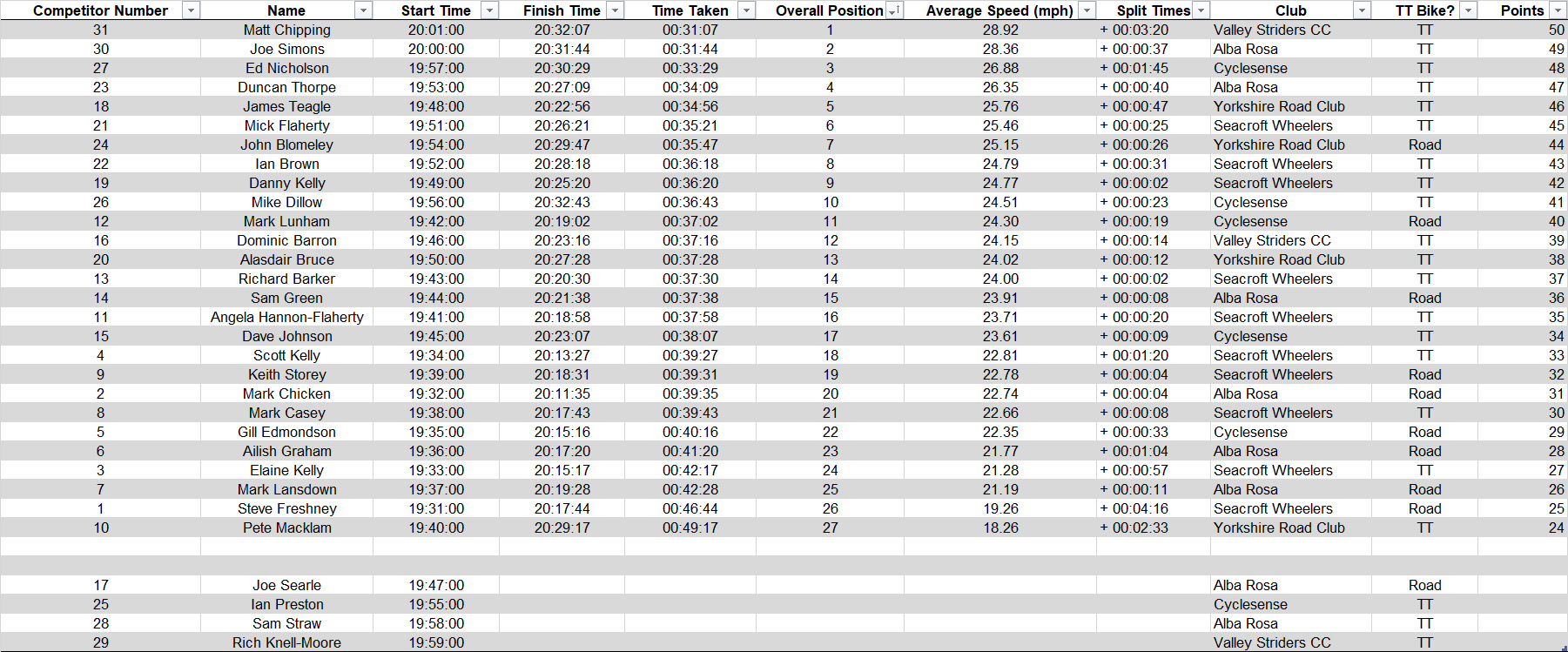 Friday 4 June 2021 Filed in: General