Cyclesense Time Trial League 2021 Round 4 Results
After round 3 was cancelled due to the ridiculous weather, it was a delight to have the sun out for round 4 on the V318 at Tadcaster.
Joe Simons of Alba Rosa smashed out 21:36 to take the win over Ed Nicholson and Pete Nixon.
Thanks to Yorkshire Road Club & Valley Striders for marashalling this week. Round 5 is a 15 mile event over on the V225 near Boroughbridge. It's Wetherby Wheelers' turn to oversee the race.
2021 Calendar
Results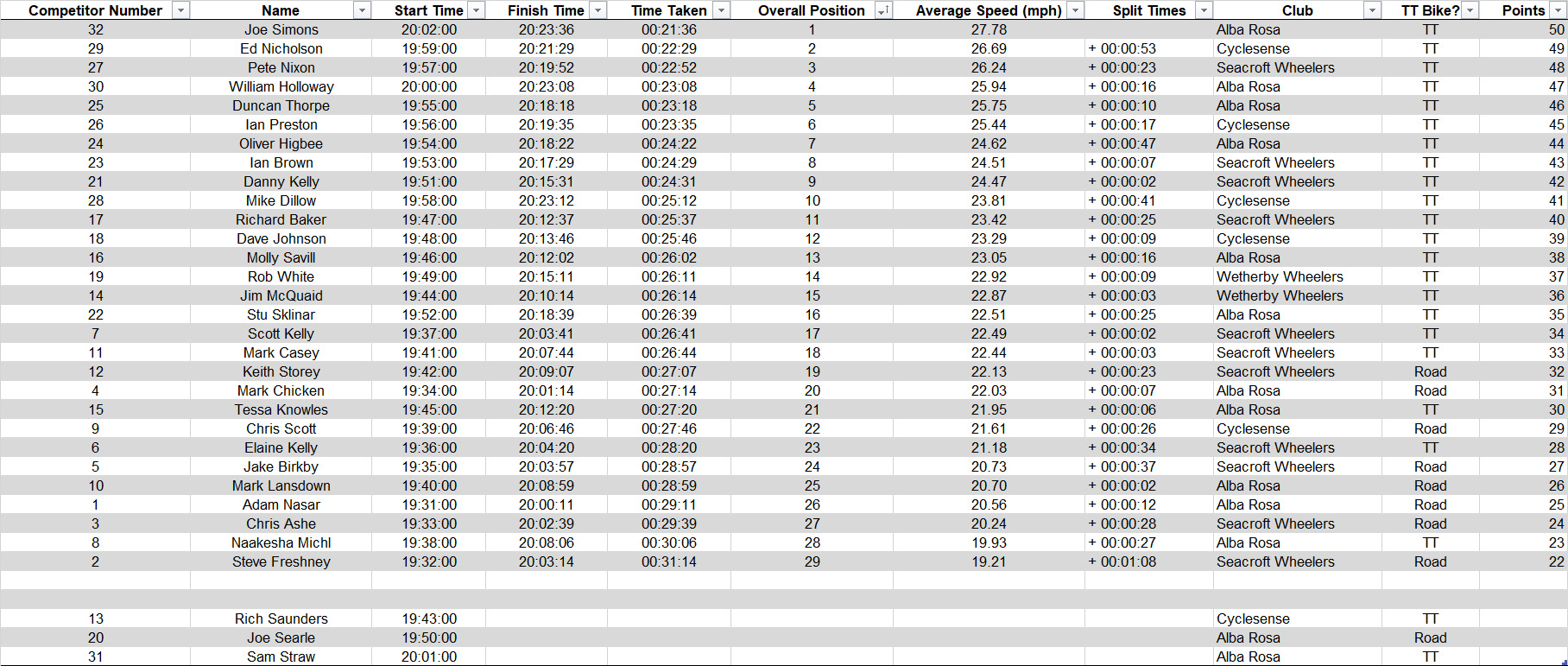 Saturday 29 May 2021 Filed in: time trial league