Cyclesense Time Trial League 2021 Round 2 Results
It hasn't taken long for riders to get back into the flow of racing, with some serious times being posted last night on the V212 10 over near Boroughbridge.
It was also absolutely brilliant to see a field of 37 riders taking part with a nice share of road and time trial setups competing.
Thank you very much to Seacroft Wheelers for organising this week's event. Next week it's the V910a over at Fairburn with Cyclesense on marshalling duties.
Please note that from next week, start times go back 15 minutes, with the first rider off at 19:31:00.
2021 Calendar
Results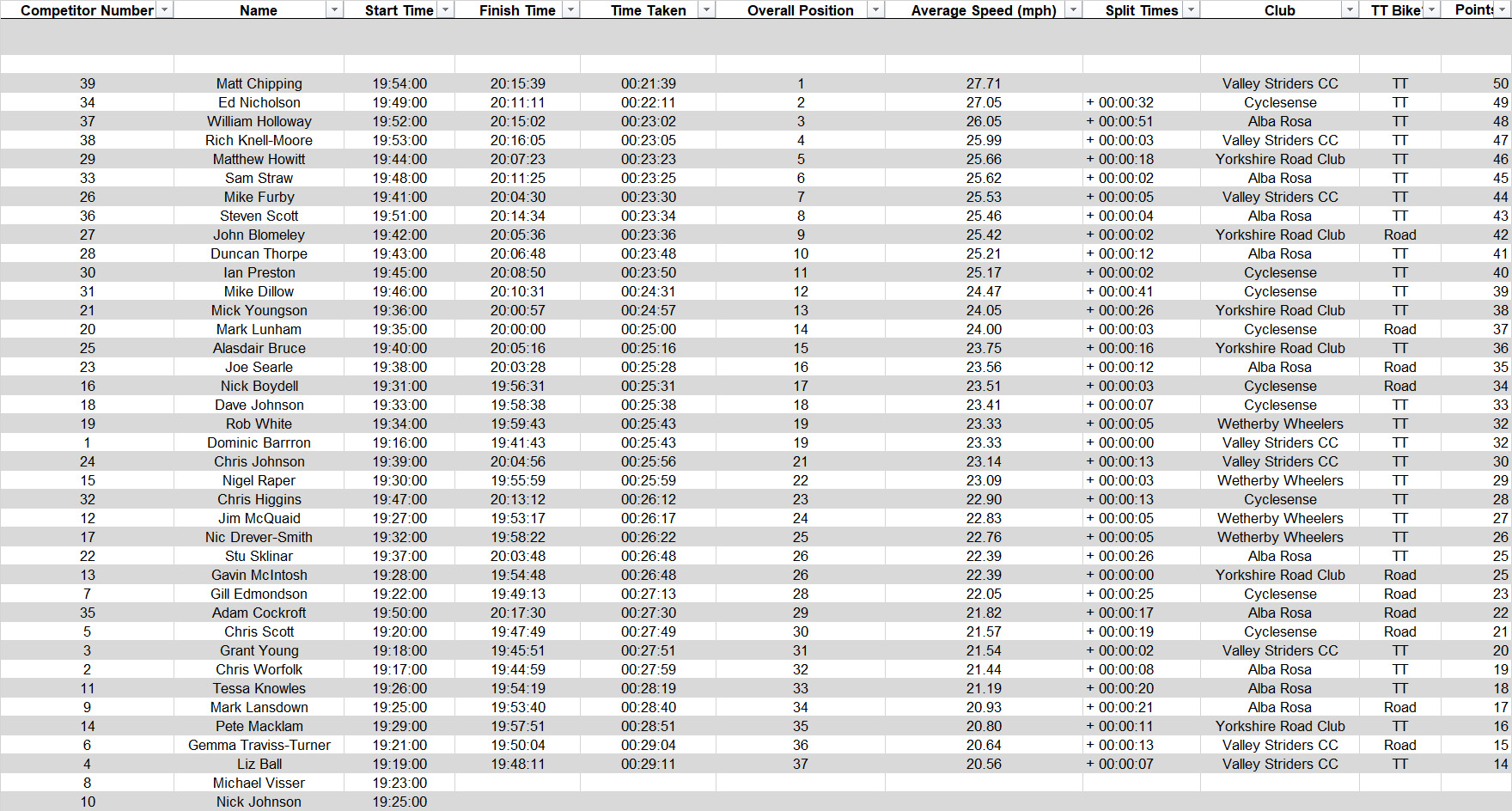 Friday 14 May 2021 Filed in: time trial league