Cyclesense Time Trial League 2021 Round 1 Results
After a year off, Round 1 of the Cyclesense Time Trial League took place last night on the V318 at Tadcaster, with a great turnout amidst pretty horrible riding conditions. Well done to all riders who took part and thank you to Alba Rosa for marshalling the event.
Next Thursday riders take on the V212 over near Boroughbridge. Seacroft Wheelers are overseeing the event.
2021 Calendar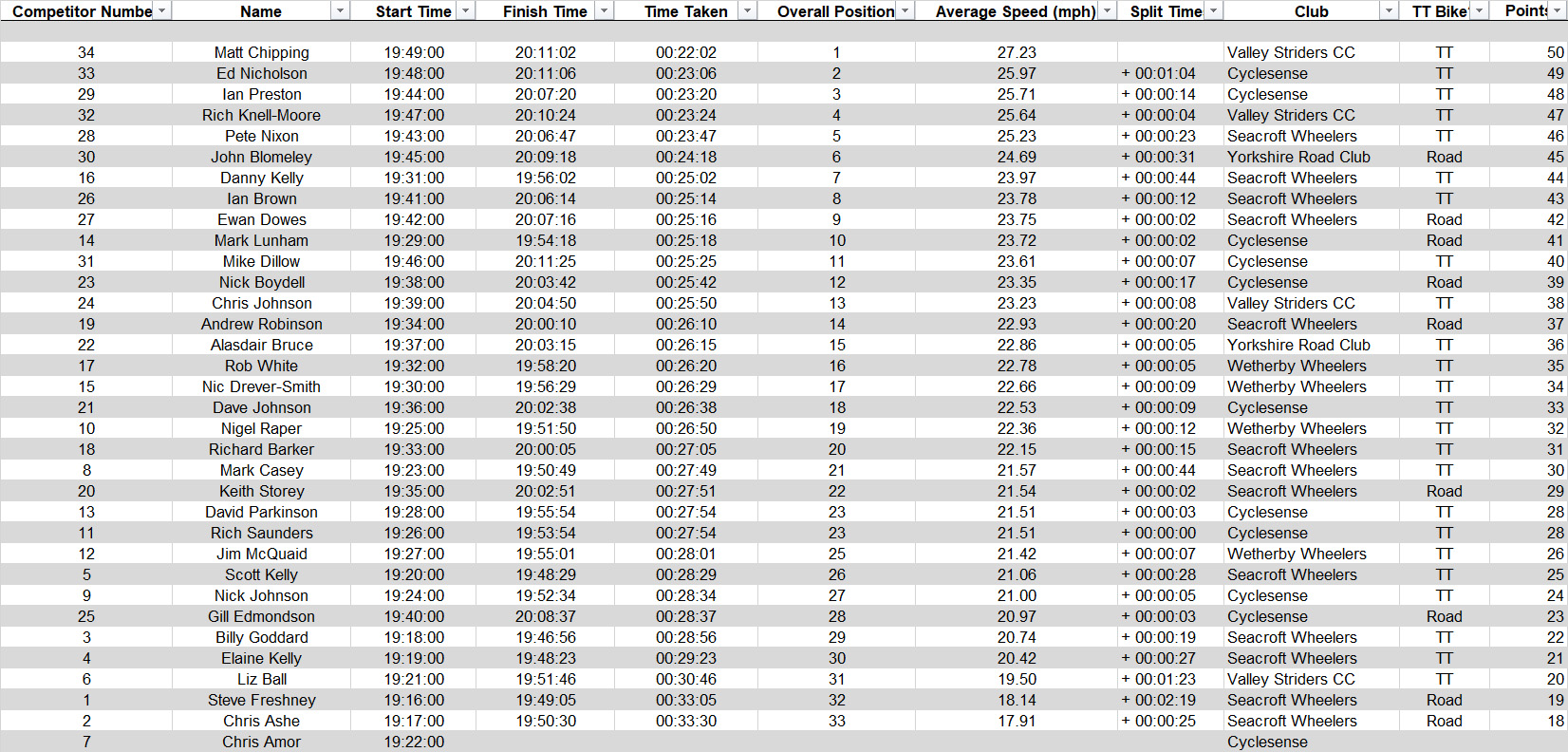 Friday 7 May 2021 Filed in: time trial league