Cyclesense Time Trial League 2017 Preview
Monday 6 February 2017, Filed in: General
The Cyclesense Evening Time Trial League is back and better than ever!

This year's events
As usual, the league kicks off on the first Thursday of May on everyone's favourite 10 - the gently rolling V318 from Tadcaster. There are again 15 events scheduled on a weekly basis running from the 4th of May through to the 10th of August.
Participant clubs for 2017 remain the same as last year. Members from Alba Rosa, Wetherby Wheelers, Seacroft Wheelers, Yorkshire Road Club, Leeds Westfield and our own Cyclesense Cycling Club will be battling it out on various A-roads around the area to compete against each other and themselves. Marshalling duties rotate weekly amonst the clubs to ensure that everyone gets the opportunity to do the same amount of racing. All participating riders are expected to help their clubs with marshalling.
For 2017 weekly subs will now be £4 per event (£3 for under 16s). This is due to a new partnership with Martin House Children's Hospice. £1 of each participants fee will now go to the charity and the amazing work they do for children with life-limiting conditions.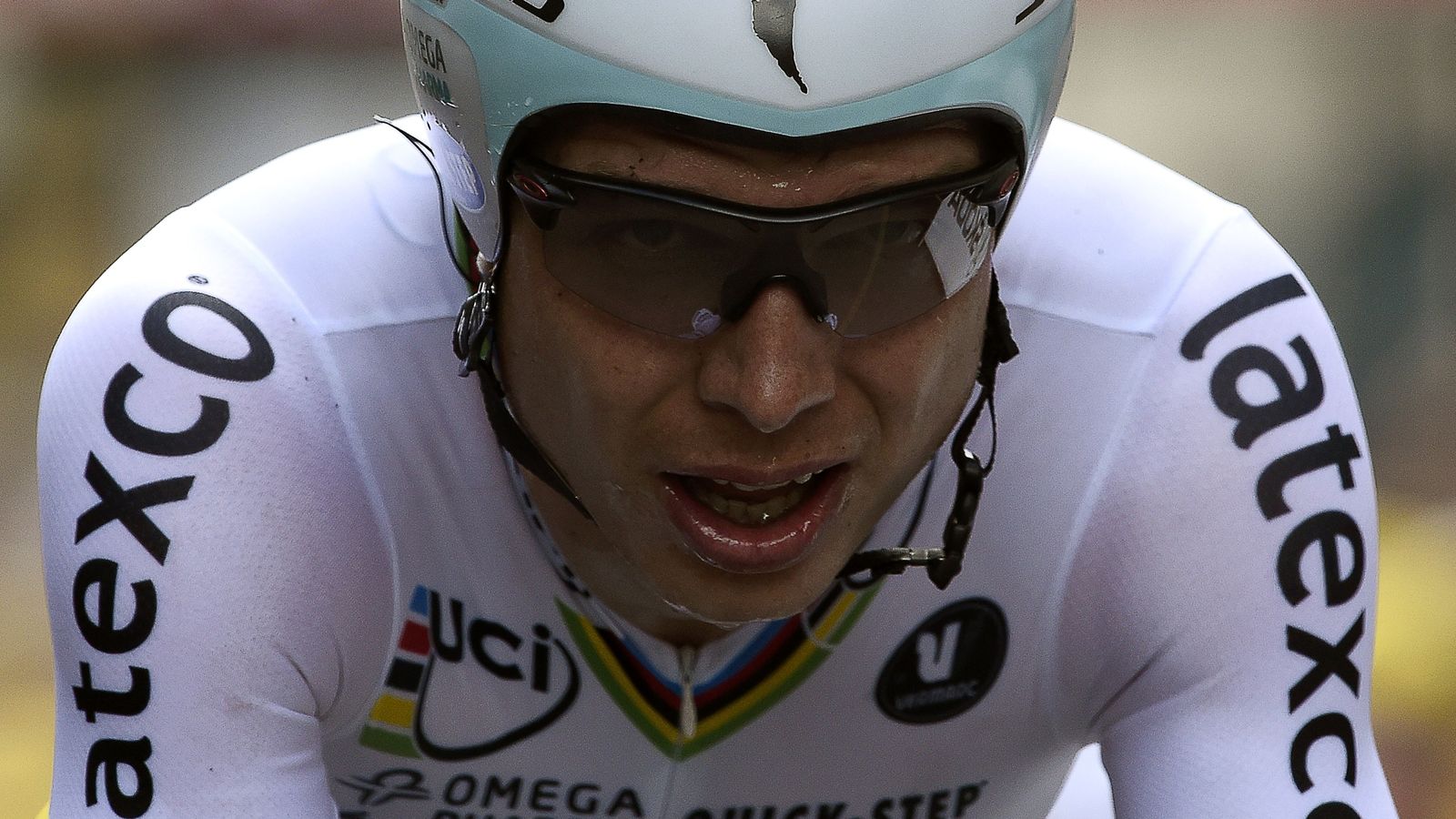 Why take part?
Taking part in the time trial league is great for a number of reasons:
Motivation. Setting yourself new targets gives you that extra motivation to train throughout the winter and spring, helping you to become a stronger rider. It's important to remember you're not necessarily just competing against other riders. Making improvments on your own times week on week, year on year will help you stay motivated.
Introduction. The TT league is a great introduction to get you started in the British racing scene. It's an environment where you can learn from experienced racers and pick up tips to improve your training and racing skills.
Training. Perhaps unsurprisingly, riding a bike as hard as you can for 20-30 minutes is actually pretty good training in itself. If you've got different objectives in your season then the time trial league can still make good training.
It's fun! Honestly, turning yourself inside out up and down a dual-carriageway on a 10 can be exhilarating if you go into it with the right mindset.
This year's calendar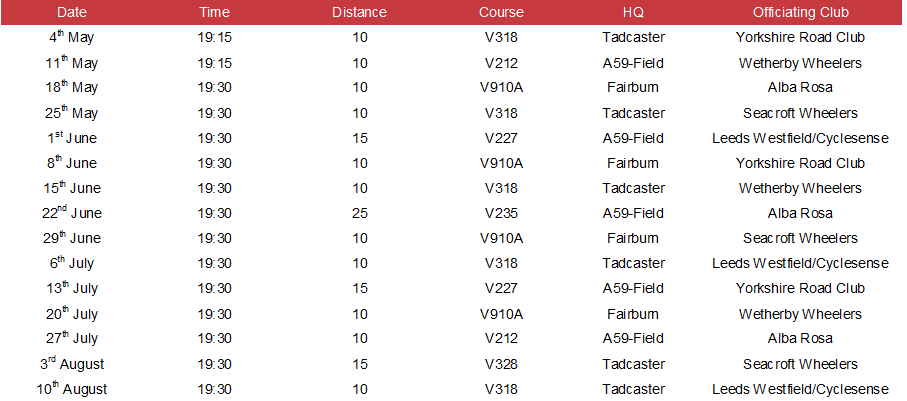 Click here to see an enlarged calendar.