Cyclesense Time Trial League 2021 Season Important Information: How do I register?
We are now running registration on the evening of the event, as we have done in previous years.
You will now need to bring the following items with you:
Your own pen to sign on with.
Your own safety pins to pin your number on.
A rear light. This is a requirement for all CTT events and you will not be able to race without one.
Please also read the following:
Competitors should not attend if they have any symptoms or if they have been in contact with anyone with symptoms.
Warm ups must be done independently and out on the road. Warming up on a turbo trainer in the car park is not permitted.
Social distancing must be complied with at all times.
Using your own pen, sign on at HQ to confirm your attendance. Please wear a face mask if possible when signing on. The latest sign on for events is generally 18:45.
Do not hang around after the race to review the results. These will be published on the Cyclesense website and the Cyclesense Evening League Facebook group by Friday morning.
Once you've finished your ride, return your number to the bucket at the finish and head home. Please do not loiter or socialise.
Please arrive at the start line no earlier than 5 minutes before your allotted start time.
Please don't try to leave possessions with time keepers etc. They will not accept them.
If for any reason you are not going to finish the event, please call Paul on 07703 720665. This is to ensure marshals can be informed and know not to wait around for you to finish.
Time trials are the most accessible form of racing in the UK and often the most challenging. It's about pushing yourself as hard as you can from start to finish over a given distance.
You don't have to worry about being left behind and the only time you need to beat is that of your last attempt.
The Cyclesense League is the perfect introduction to time trialling. The league has a friendly atmosphere with lots of advice available from racers new and old.
The best place to keep up to date with the league and any new announcements is the Cyclesense League Facebook group. Request to join for updates.
Facebook Group
For more information on how to get involved in the league either give us a call or email
paul@cyclesense.co.uk
.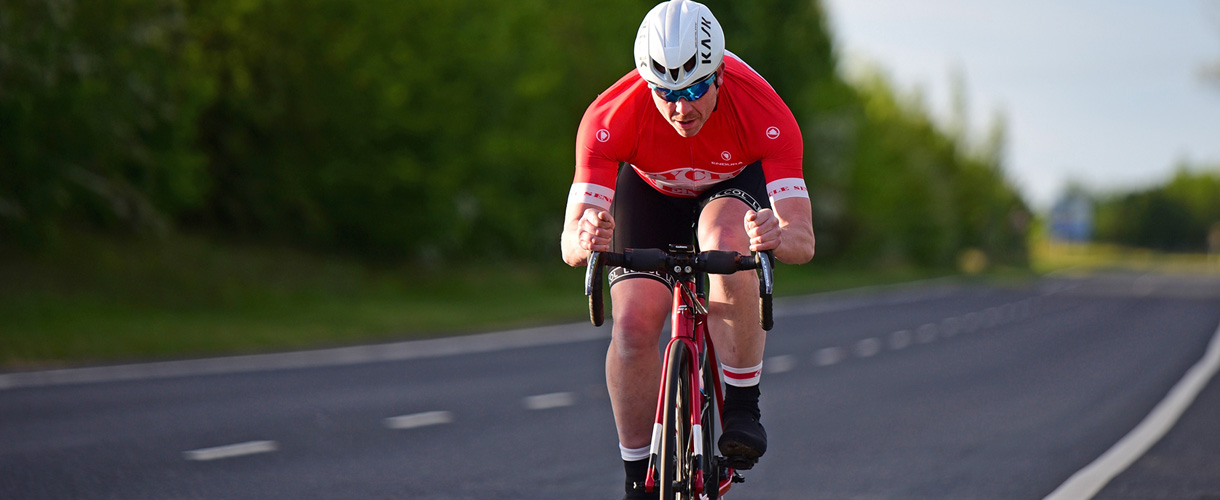 FAQs
When and where are the events?

Who can take part?

How do I register for an event?

What are the rules?

Do I need a time-trial bike?

Where can I find past results?