Cyclesense Time Trial League Results - Round Eight 21/06/2018
Friday 22 June 2018, Filed in: General
The results are in from round eight of our TT league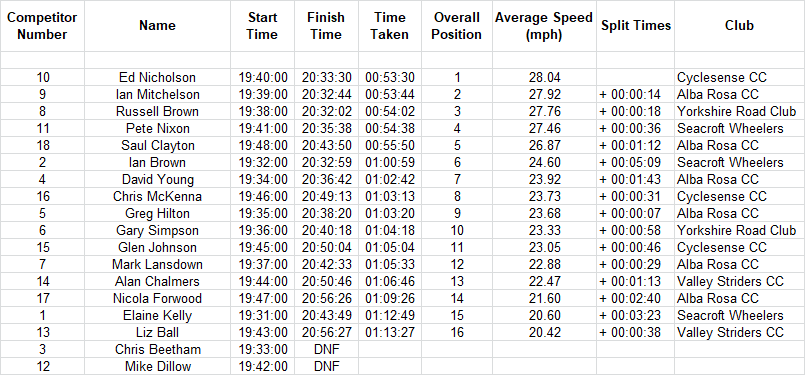 Round 8 was the only 25 of the Cyclesense TT League and there were some quick times despite the persistent sidewinds.
Ed Nicholson (Cyclesense CC) took the win ahead of Ian Mitchelson (Alba Rosa CC), with just 14 seconds separating the top two.
Thank you to Wetherby Wheelers for marshalling.
Next week it's back to Fairburn/Selby Fork for a 10 on the V910a with Alba Rosa supervising.
If you'd like to download the spreadsheet with the results, this is available via Dropbox by clicking here.
Tags: cyclesense time trial league,

Shop with confidence.