VAN NICHOLAS Deveron Pinion Disc
Van Nicholas Deveron
Expand Horizons
Boasting a virtually maintenance-free Pinion gearbox, countless luggage and accessory configurations and disc brakes or rim brakes, this is the bike to carry you safely through early mornings on misty mountain roads, and sunsets looking out over glistening, far-flung seas.

This particular model is ready to tour; fitted with Tubus Logo & Duo racks, SKS mudguards, wheel lock and titanium bling throughout.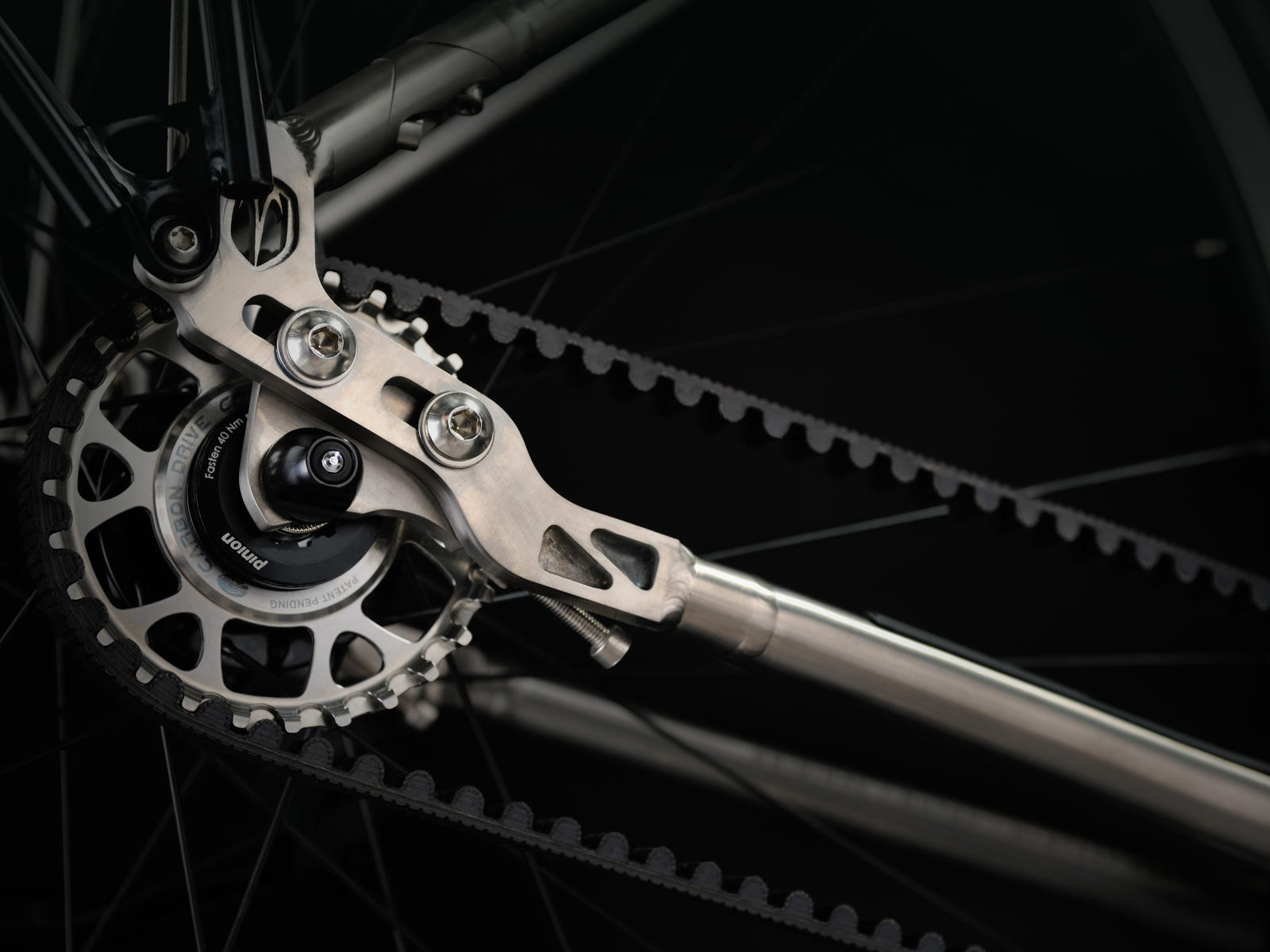 Titanium Casted Sliding Dropout
A Van Nicholas titanium frame is a truly special thing. Made from aerospace grade titanium with a beautiful hand-brushed finish, along with casted titanium sliding dropouts and bracket for the Pinion gearbox, an engraved headtube and mounts for racks and mudguards, the Deveron is something to behold. Is it tough enough? Van Nicholas back their frames with a lifetime warranty. That should answer that!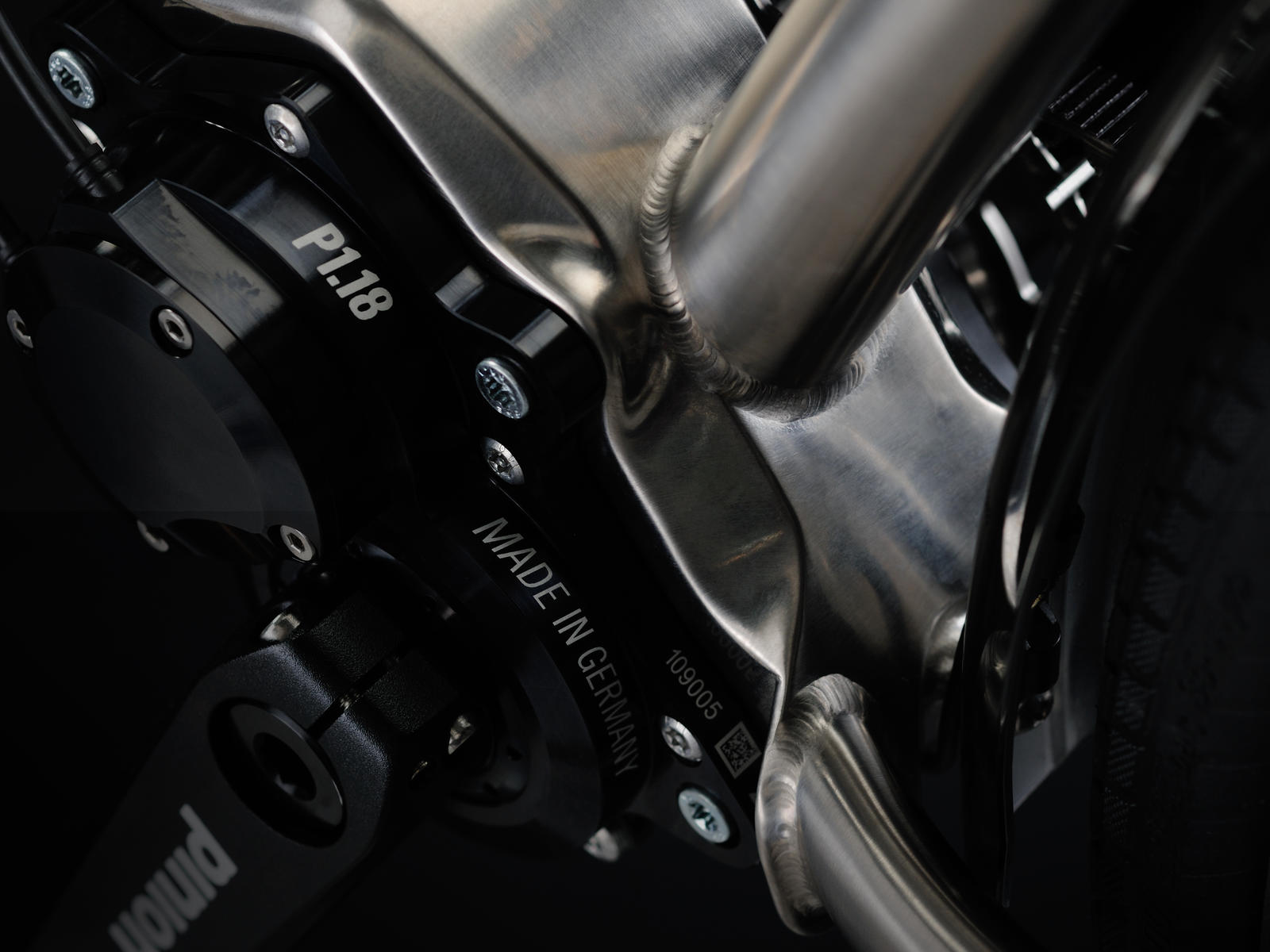 Pinion Drive
The Deveron has been specifically designed for the Pinion gearbox; a unique design that provides the greatest range of gears with the lowest possible maintenance. With a belt drive the Deveron is the pinnacle of touring bikes.
Why Pinion?
Due to the arrangement in middle of the bicycle and its excellent product properties, the P1.18 improves the system bicycle and increases riding fun.
Advantages:
18 "real" gears with no overlap.
Enormous overall gear ratio of 636%, which exceeds that of all common derailleur or internal gear hub drivetrains and offers a suitable gear for every riding situation.
Smooth and comfortable gear ratios of 11.5% throughout the whole range of gears.
Fast and easy shifting of gears through a twist shifter (also possible at standstill).
Rugged and sealed housing for protection against damage and dirt.
Low-wear and durable due to the closed system design and oil splash lubrication.
Longer life span of the chain drive, as there occurs no skewing of the chain.
Drastic reduction of maintenance effort (oil change required only every 10,000 kilometers respectively once a year).
Minimization of complexity on the bicycle.
Improvement in riding dynamics through positioning close to the centre of gravity of the bicycle.
Substantial reduction of the rear wheel weight and simultaneous increase of the rear wheel stability when used with symmetric laced single speed hubs.
Compatible with belt drives.
Make an Enquiry

Customer Reviews

Delivery Information