Trailers
Cyclesense stocks a huge range of high quality Trailers and Tag-a-longs, brands include Croozer, Weehoo and FollowMe Tandem, which we consider to be the best trailer and tag-a-long brands on the market! In addition to our online shop we also have the full range of trailers on display in our Lightweight Kids bike shop in Tadcaster, where you can try out the trailers and pick our brains at the same time.
Cyclesense is the only Croozer test centre in Yorkshire. I use a Kid for One with my son, so I can share first hand experience and give you all the advice you need. We have demo models on display so you can have a proper look at them too. The Croozer 3 in 1 Kid range can be pushed by hand as a push chair, towed by a bike and taken off-road for a walk or jog if you have the big stroller wheel fitted.
FollowMe Tandem is the best adult bike to child bike coupling there is. It is really easy to hook up your childs bike if you want to ride in tandem. Then when you are ready, you can quickly un-hitch the childs bike and ride solo. We have a demo set-up that you are welcome to come and take for a spin.
Extrawheel bicycle trailers, the Voyager is the worlds lightest single wheel cargo trailer. Due to the Voyagers large wheel, the handling is fantastic on and off-road. Both Extrawheel trailers feature a simple and clever hitch system that allows quick fitting and removal if required. The Voyager is designed to have 2 panniers attached either side of the frame, there is also a top rack available which adds extra storage space on top.
Extrawheel also produce an advert trailer, which is very eye-catching and ideal for low cost guerrilla advertising. We use an advert trailer outside our shop everyday, passers by love it.
Child Transportation & Luggage Trailers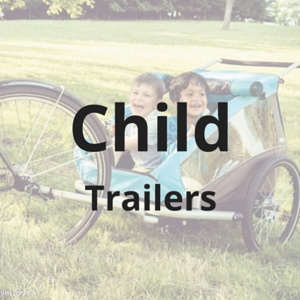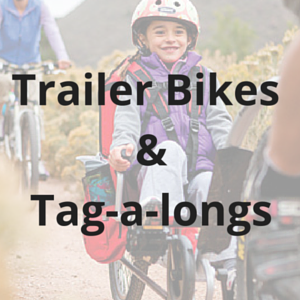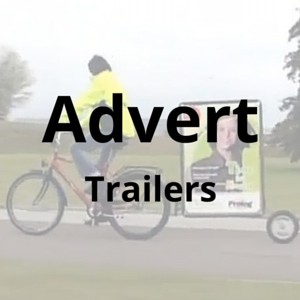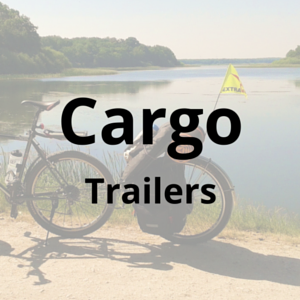 Trailer Spares & Accessories