Focus Bikes

About the Focus brand
Focus was founded in 1992 by Mike Kluge; who was the cyclocross world champion at the time. The year after they paired up with German manufacturer and distribution company Derby Cycle. For the proceeding years they continued to specialise in making cyclocross bikes, with Kluge riding a Focus 'cross bike to win the German national champs and place second at the world championships in 1993.
It wasn't until 2003 that Focus started to make road bikes, with their first carbon frame coming in 2006. Since then they've gone from strength to strength, sponsoring numerous professional road teams such as Milram, Katusha and most recently AG2R La Mondiale, with Romain Bardet finishing second overall at the Tour de France on a Focus Izalco Max.
Currently, Focus places emphasis on not spending a fortune on marketing in order to keep the price of their bikes at a more affordable price point. Their employees are made up of ex-professional cyclists whose ideas help shape and design new models every year.
Focus Cyclocross bikes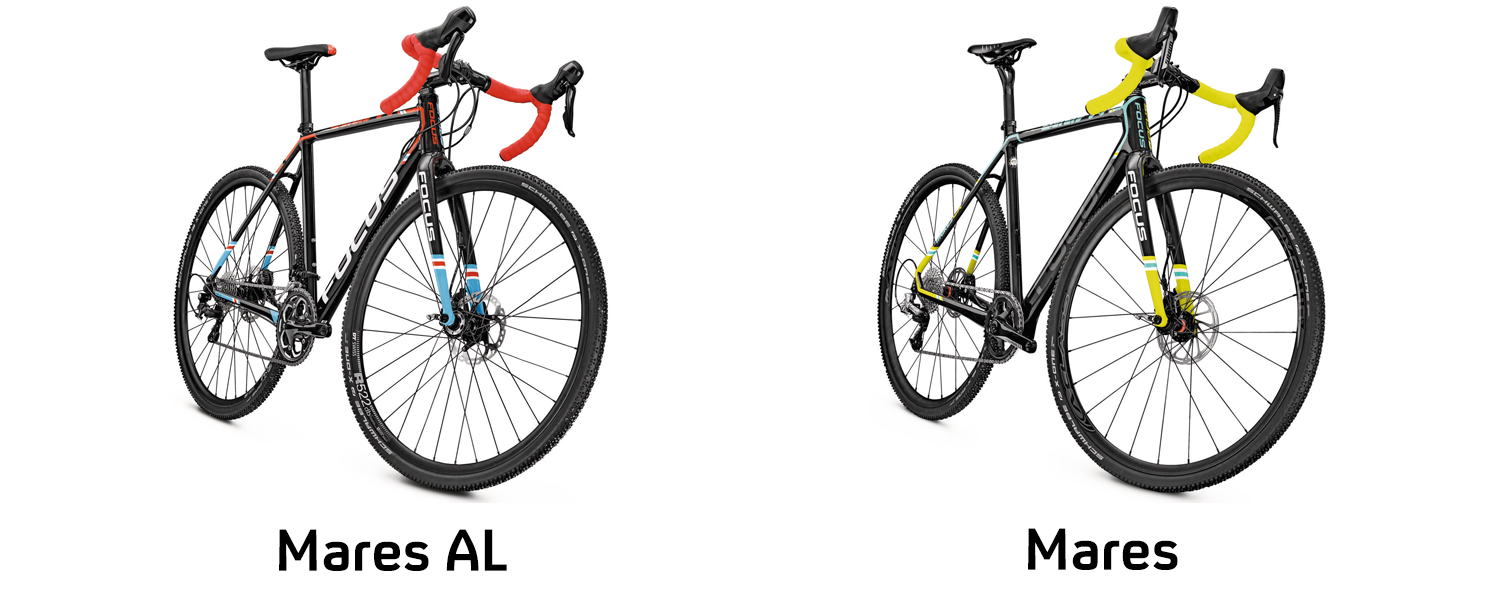 Focus' heritage is in cyclocross bikes and the Mares is now one of the most favourably regarded 'cross frames available. Known for its incredible light weight and superb control, the Mares has won countless CX races at world and national level. Available with either an aluminium or carbon frame as well as numerous different specifications, there's a Mares for the budding 'cross rider or the seasoned pro.

Click here to view our range of Focus cyclocross bikes


Focus Road bikes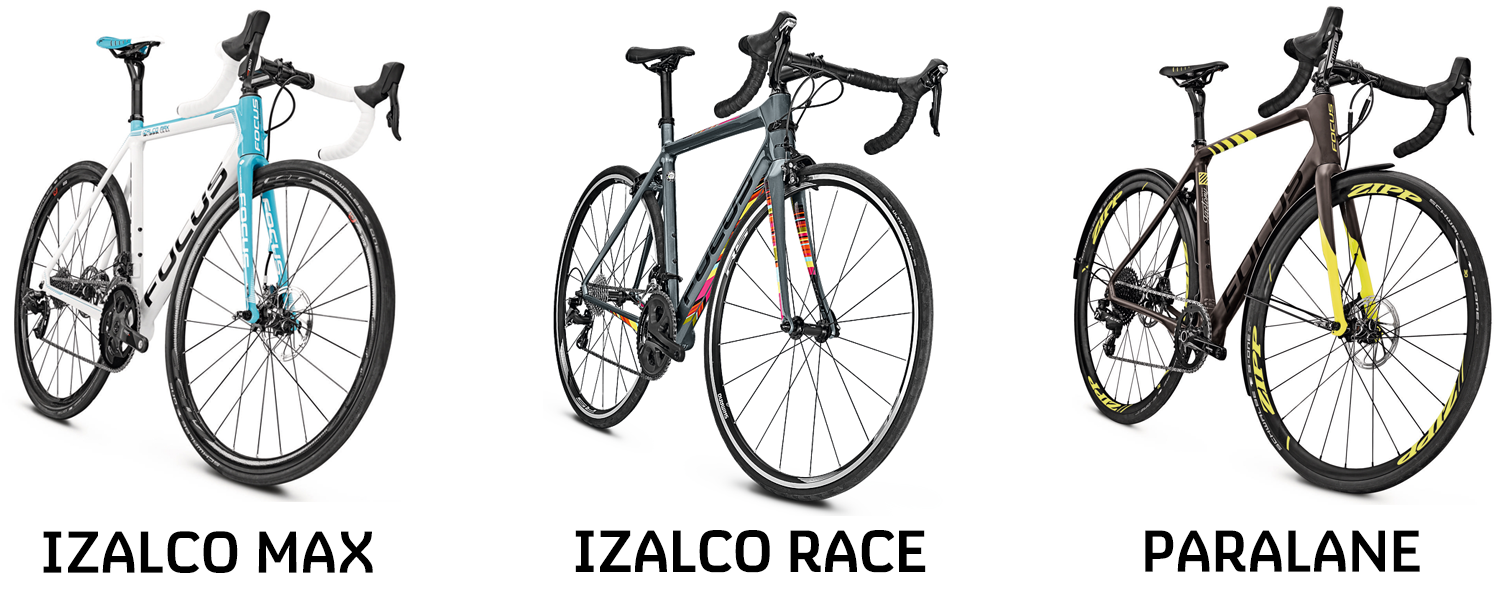 Focus' road range comprises of three main models: the Izalco Max, the Izalco Race and the Paralane.
The Izalco Max is a thoroughbred race machine that focuses on being as light and stiff as possible. Available in either a caliper or disc brake version, the Izalco Max has received rave reviews.
Read our write-up of the award winning Izalco Max Disc here.
The Izalco Race, available in either a carbon or aluminium frame, is a race bike that represents fantastic value for money. Whilst the frame is not quite as light as the Izalco Max, it is still light and superbly rigid; making it a great bike to drop your friends on those end of club ride sprints. The geometry is set up for racing, but it does not create as aggressive a position on the bike as the Izalco Max, making it a more viable option for endurance riders.
Focus' Paralane is a different kettle of fish entirely. Dubbed as one of the most versatile bikes available, the Paralane is designed to be comfortable for long days on a series of different terrains. Capable of country lanes or gravel tracks, the Paralane is still incredibly lightweight and race ready for hilly sportives and grand fondos.
Read our preview of the Paralane here.
Click here to view our range of Focus road bikes